Why should I buy from D&R Furnishers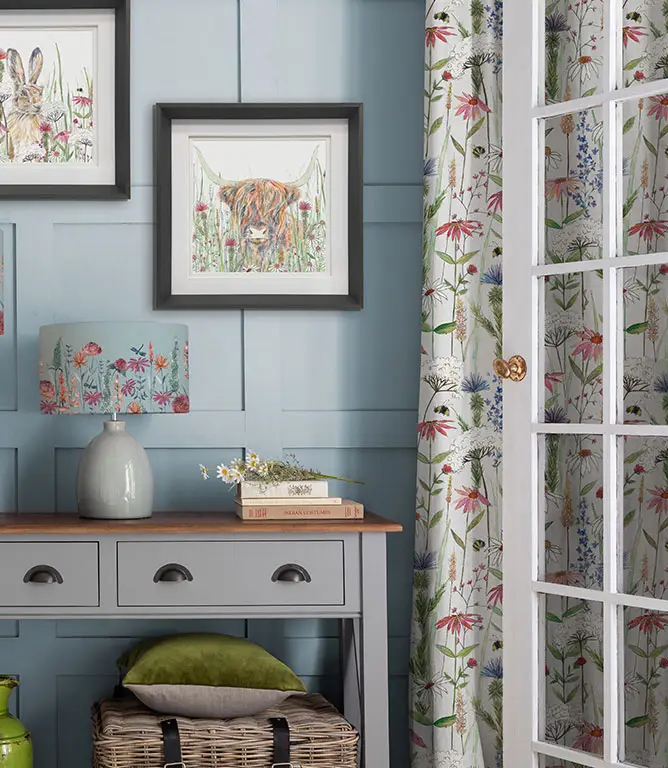 Shopping elsewhere – a guide
We take the time here to look at some of the alternatives to buying your curtains, blinds and flooring from D&R….to save you some time.
Listed below are some of the main suppliers that we hear about on a regular basis from our valued clients, both new and existing.
John Lewis  – Never Knowingly undersold (This slogan is being removed in summer 2022)
Well, JL have a good selection of fabrics to choose from for Curtains and Blinds, from plains to florals to geometric. They offer some fabrics that they import under their own name, along with designer fabric offerings from:
Colefax & Fowler (Wallpaper Only)                                              Manuel Canovas (4 Wallpapers only)
Jane Churchill (Wallpaper Only)                                                  GP&J Baker
Designers Guild                                                                                Prestigious Textiles
Osbourne & Little                                                                             Cole & Son
Romo (Wallpaper Only)                                                                 Sanderson Group
Voyage
In addition to these, D&R Furnishers have the following collections available to order:
Andrew Martin                                                                                Fermoie
Lewis & Wood                                                                                  Titley & Marr
Iliv                                                                                                      Moon Textiles
Linwood                                                                                            Clarke & Clarke
Wemyss                                                                                             Charlotte Gaisford
Nile & York                                                                                       Chatham Glynn
Sophie Alport                                                                                   Jab
Mulberry Fabrics                                                                            Vanessa Arbuthnot
Warwick                                                                                            Blendworth
Fibre Naturelle                                                                                James Hare Silks
Chess Designs                                                                                  Isle Mill
Galerie Wallpaper                                                                           Mr Perswall
……..to name a few!
John Lewis also have a range of there own brand fabrics in store to buy by the meter or have curtains and blinds made up in.
If you need to visit a store, the nearest ones to Marlborough are Bristol or Reading, as John Lewis Swindon and John Lewis Marlborough are both permanently closed.
Just Fabrics – Cheltenham and Burford
This company have an online offering of fabrics, some of which are own branded, and designer brands including:
Sophie Allport                                                                               Voyage
Iliv                                                                                                   Clarke & Clarke
Prestigious Textiles                                                                      Laura Ashley
Sanderson Group                                                                          Romo Group
Linwood                                                                                         Blendworth
Wemyss                                                                                          James Hare
To name the main brands supplied.
They have an all year round 'Upto 90% off' banner online.
Just fabrics have some roll stock of own branded fabrics in store for purchase by the metre or as curtains and blinds.
Why choose D&R Furnishers……

Always competitively priced
Always great customer service
Always superb quality hand sewn curtains and blinds
Always going the extra mile
Always supplying a professional fitting service
Always happy to help
Always a vast selection of pattern books and fabric roll stock.
And nearly 60 years of supplying the best in house furnishings in Wiltshire, Berkshire and beyond, including Furniture, bedding, lamps and gifts, carpets, wood flooring and LVT.
We look forward to welcoming you online or instore
Please support local business