Buying fabric online – our tips.
Are you looking to buy curtains fabrics, blind fabrics or upholstery fabrics online? Browsing in-store has changed and a lot of people are choosing to shop online. We've put together a few tips for buying fabric online, so that you can shop with confidence. And when you're ready, you can browse our online fabrics here.
1.Always order a sample.
This fist tip is really important. All screens can vary slightly and represent colours differently, so it is essential to order a sample of the fabric before committing to it. It helps you to get a feel for the texture of the fabric as well, which you can't do with an image.
A lot of websites do charge for samples, and some advertise them as free but charge postage on top. The small charges do add up so keep an eye out for this.
Our sample service is completely free, no hidden costs, so there really is no excuse to skip this stage!
Most fabric designers charge for samples on their own website, but we also provide these free of charge. So if you have seen a fabric you are interested in on StyleLibrary, Colefax & Fowler or Romo for example, just contact us and we can get that sample for free!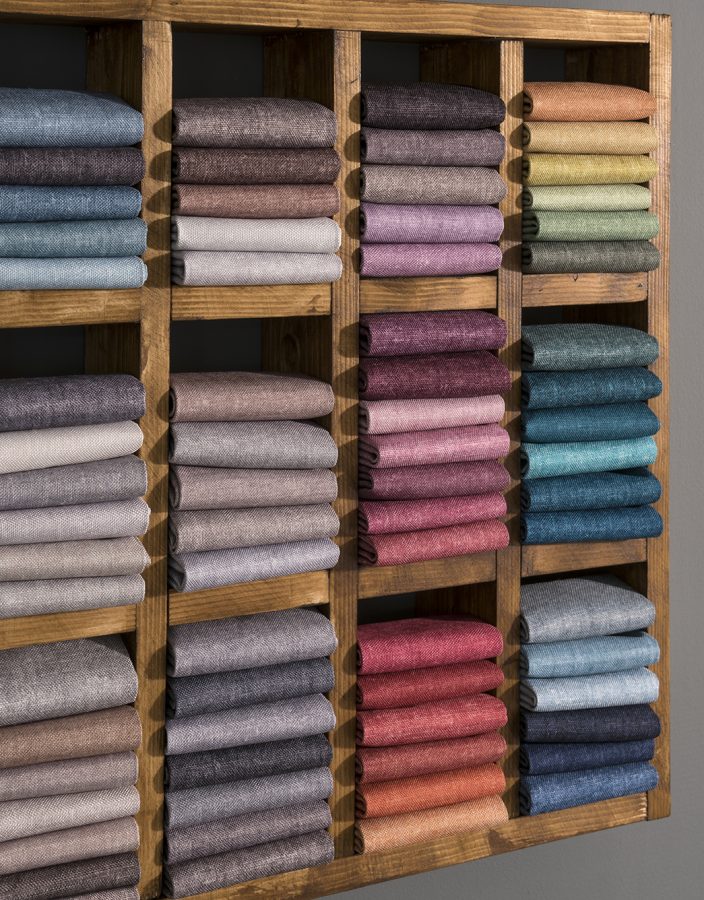 2. Don't shy away from speaking to the people behind the website!
Just because you have chosen to shop online, that shouldn't mean you get any less help from the team behind it. The fabric world can be a bit overwhelming but if you speak to someone who has been in the business a while, it can help you to start to narrow your options down. Our staff in the shop are always happy to take a phone call to discuss your requirements. Remember there are 1000s more fabrics available than what is shown on our website. So if you haven't found what you are looking for, please get in touch and we'll see if we can help.
3. If you have any doubts or questions, always ask before you order.
There are so many things to consider when buying fabric online – fabric suitability, lead times, quantities required etc. So if you have any questions about any of these, contact the company before placing your order. Once a fabric has been cut for you it can't be returned unless it is faulty, so it is important that you feel confident about your order.
If you are needing a large amount of fabric or if you need the fabric quickly, ask if it is in stock before you place the order. Need help working out the pattern repeat? Just ask. If you are wanting to check whether a fabric is suitable for upholstery, talk to someone about the type of furniture, how much it is used etc. and they should be able to advise.
4. Understand fabric batches.
One thing that a lot of customers don't realise is that each time a fabric is woven or dyed or printed, it will vary slightly. If you are ordering extra fabric for a project, where you need it to match some you had already purchased, you should contact the company and check whether they have the same batch in stock. If it is a different batch it can usually be checked for colour by sending a small sample/off-cut.
Similarly if the exact colour is important yo you (to match paint or bedding for example) then you should ask for a stock cutting rather than just a sample. This means that a piece of fabric is cut off the roll that is in stock, you may have to advise how much you would be requiring so that they can reserve that stock for you. Standard samples are often cut in advance so they could be from a different batch to the current stock.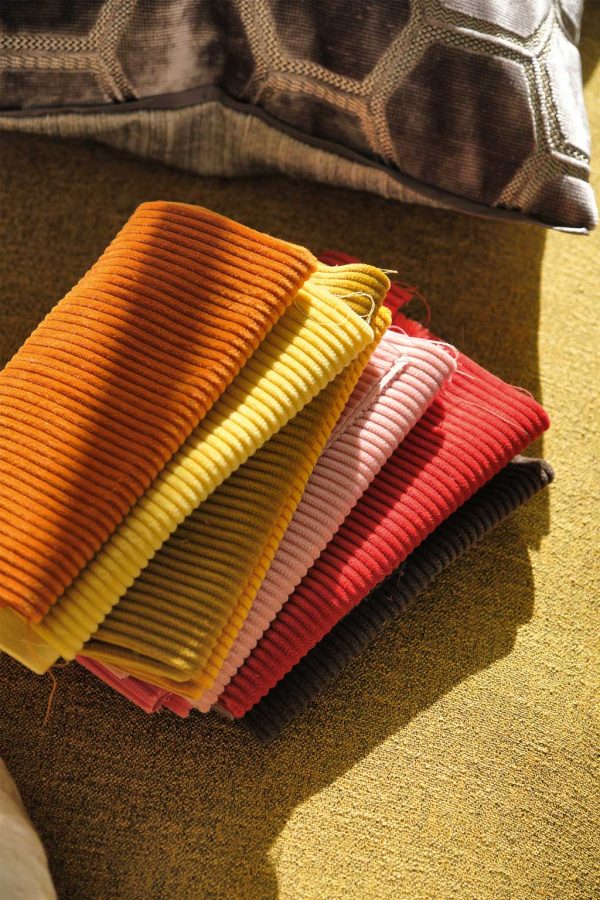 5. Check fabrics when they are received.
This final tip is another really important one, and the excitement of receiving the fabric can mean that it is often missed out. It is very important that once the fabric has arrived you check it. Firstly, if it is delivered and there is some damage to the package, ask the delivery driver to mark it as damaged and then sign for it. It can be a good idea to take a photo of the damage before you open the parcel, it can help to make claims with the courier easier.
Check that the fabric is the same fabric you ordered (compare it to the sample you ordered), check you are happy that the colour is correct, check the length supplied is correct and check for anything you consider to be a fault.
As mentioned in tip 4, colours can vary so if it isn't the same colour it may just be a batch variation, but contact the seller if you are concerned.
As we mention in our returns policy, fabrics are natural products, so there can be some irregularities in the weave and pattern that aren't considered a fault. But again, if you aren't happy with it, contact the seller before making any cuts or altering the fabric in any way.
We hope that sharing these tips will make you more confident about buying fabric online, as it can save time and money. But we do also like to help customers in person, so if you do live near our shop, or if you are ever passing on your travels, do pop in. We would love to see you!