Interior Design Trends for 2022
All the latest interior fashion elements explained
So what is the 'in vogue' colour for 2022?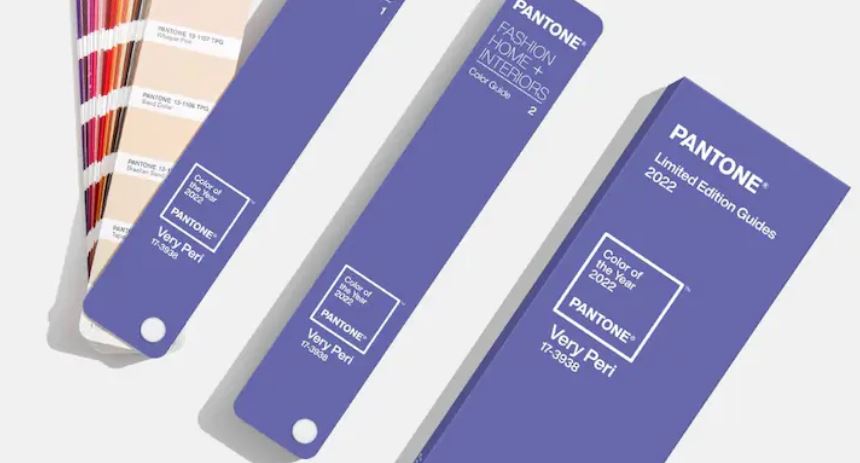 And what about Interior style trends as we go through 2022?
With so many changes in the world, the focus is on spaces that engender a calming atmosphere, one that creates a realm of peace and tranquillity.
Along with this is the trend of upcycling, reusing and saving pennies by breathing new life into something old or tired.
2022 will see a further emphasis on sustainable materials, responsible manufacturing, and the reuse and resale of furniture and homeware.
Go for Sustainable options
'Sustainability and use of organic materials are becoming increasingly popular.
With the public's increased exposure to climate change, the concept of sustainability has fed into the interior design of homes both large and small.
This is affecting the way we decide what furniture to buy, a move towards furniture items with reclaimed woods and accessories with recycled glass and metal.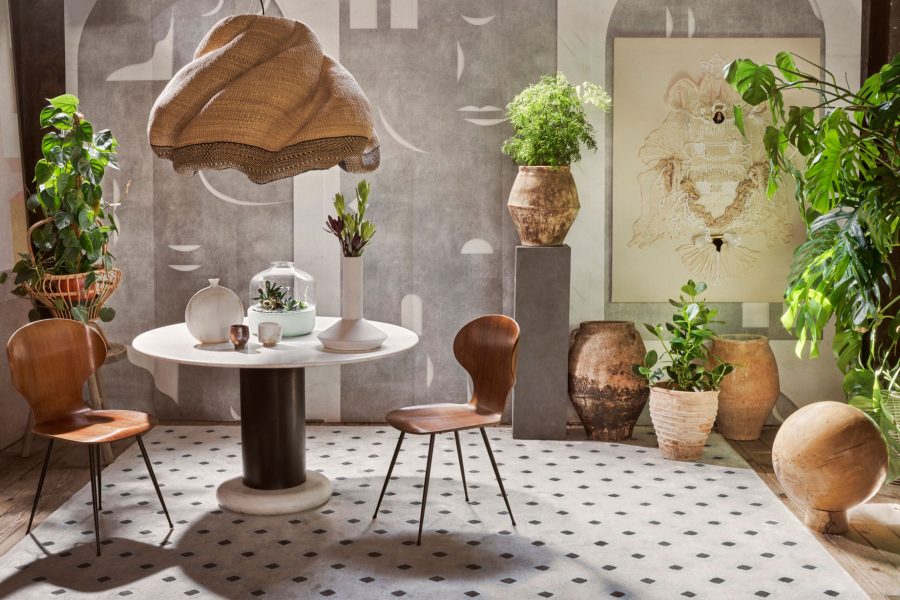 The Cottagecore Trend
One of the biggest trends to emerge in 2021, with more Google searches globally than any other design style, cottagecore will continue its dominance into 2022 – This Cottagecore content has been widely shared across Instagram and TikTok.
The Cottagecore trend is the expression of The Good Life, getting its inspiration from the countryside, with its rambling hills, meadows and wildflowers.
It exudes the look and charm of an idyllic country cottage, through floral prints and patterns, chalk painted surfaces, organic textures and woods – creating a wholesome, pastoral and mindful rural vibe, like these Prestigious textile collections show.
Cottagecore brings the 'outdoors in' at every opportunity – bringing nature to our living spaces. It embraces sustainability and celebrates a return to artisanal skills such as foraging and home baking.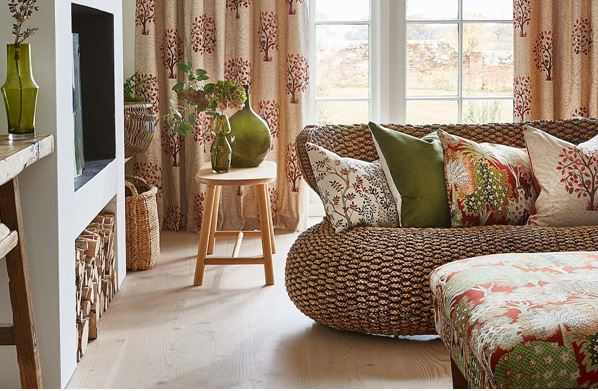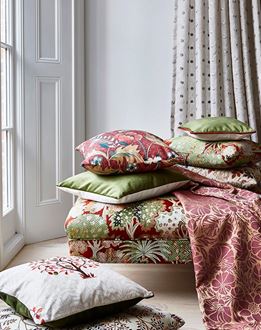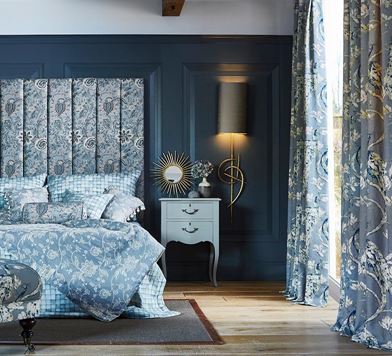 Statement Lighting
Lighting has become decorative objects, rather than just a source of light for lights sake.
Dayna Isom Johnson, Etsy's Trend Expert, says: 'Equal parts functional and fashionable, statement lighting allows folks to spotlight their beautiful homes, while doubling as eye-catching artwork.
Many are already on the hunt for statement lighting – from sculptural pendants to standout sconces – that reflects their own personal style.
On Etsy we've seen a 344 per cent increase in searches for 70s lighting, a 27 per cent increase in searches for sculptural or decorative lighting, a 25 per cent increase in searches for vintage lighting, and a 22 per cent increase in searches for colourful lighting.'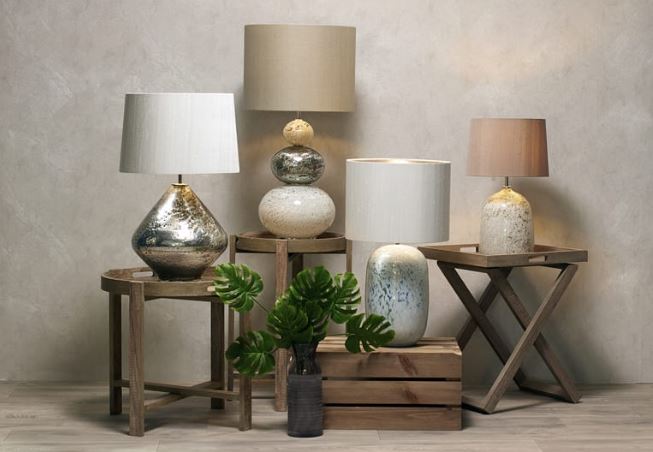 At D&R Furnishers, you will find a plethora of lamps of all shapes, sizes, textures and patterns, many in earthy tones and natural look.
Let us guide you to the 'in furniture, fabrics, Trimmings, Flooring and lamps, to help create this attractive and relaxing interior focus for your very own home.