Flat Weave Carpets – Stunning Stair Runners
The beauty of Flat Weave
The staircase is often one of the first things that stands out in the Hallway, literally!
There is nothing that adds more of a 'wow' statement than a flat weave runner in a stripe or geometric pattern.
We have teamed up with Hartley Tissier, based in the Cotswolds, to offer amazing 100% wool flatweave carpets for wall to wall and part width stair and hall flooring, giving a vast selection of colours and designs.
Installed by only the best fitters, these carpets look awesome on a winding staircase, straight with half landing or just plain straight stairs, giving a true touch of class and an amazing first impression of opulence
A recent install by D&R Furnishers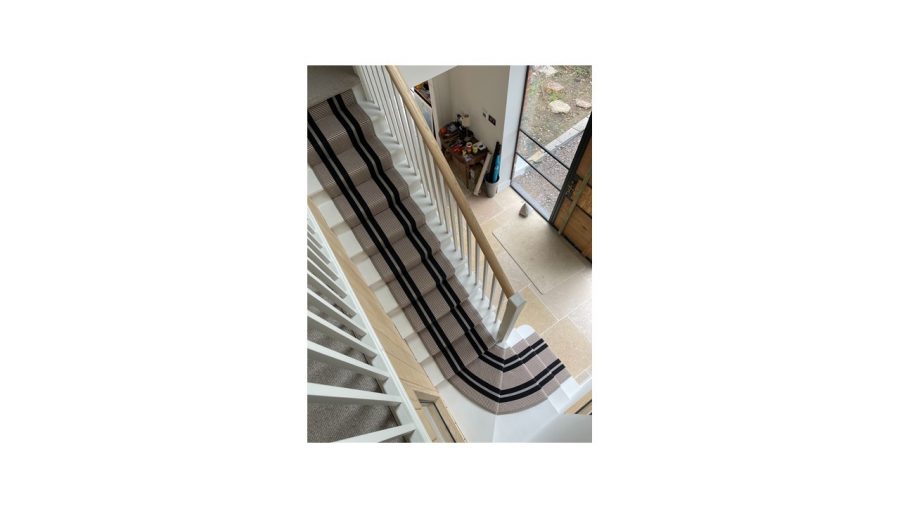 Mitre joins, Bends, Borders and Joins are all achievable with this extremely versatile carpet, giving so many options to make your staircase truly unique.
We offer both flatweave and woven pile qualities in our stair runner range. With a huge selection of designs spanning from stripes to geometrics, diamonds to herringbones, it is an all-encompassing range for all tastes and applications.
Stair runners – As individual as you are.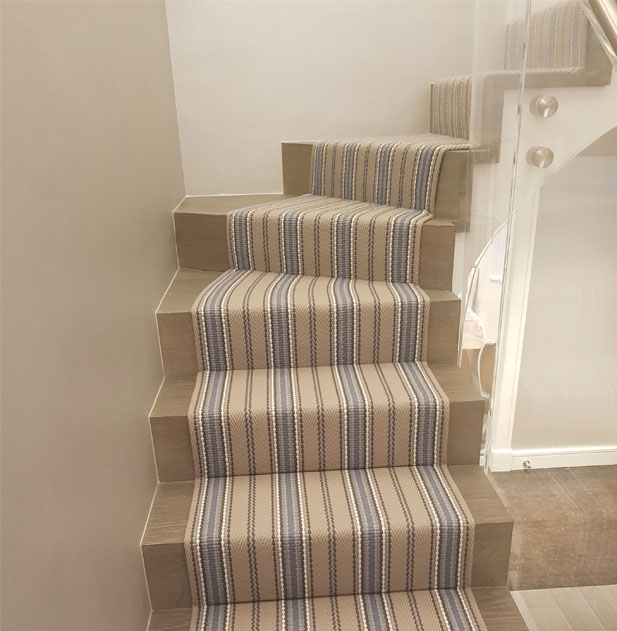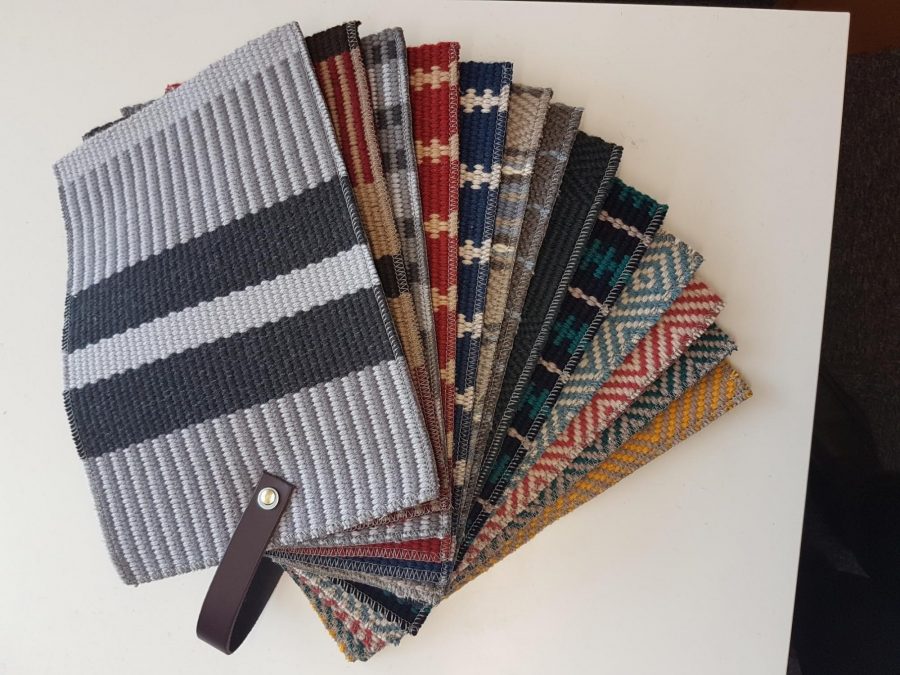 A selection of the many designs and colours available in the 100% Wool Flatweave collection, fitted by a Flatweave runner expert!