Sale!
Tie Dye Loop – Taupe
Our price: £3.50/ Metre
Sale price: £2.80/ Metre
A unique loop fringe in neutral colours.
Please note, each band of colour is usually between 15 and 25cm long, but these do vary.
We are not able to give you a certain colour for an order or for samples as it would be too wasteful. Apologies for any inconvenience caused.
Do get in touch with us if you have any queries.
Tape Width: 12mm
Loop Width: 12mm
| | |
| --- | --- |
| Designer | Voyage |
| Collections | Voyage Maison Trimmings |
Also avaliable in...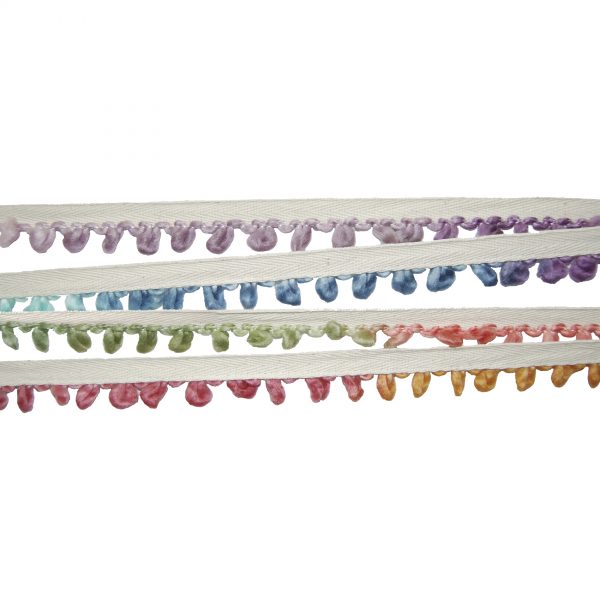 Measuring Guide
Need help measuring your curtains or blinds? View our Measuring Guide.